Plant Sale
Annual Plant Sale 2021
Saturday 22 May
Outside the Base, Nuttall Park
COVID aware
Bring and Buy
Cash or card accepted
Set up from 09:00P    urchases from 10:00
Tuesday  Gardening
The  Gardening club has restarted  on Tuesday afternoons  from 1.30 to 3.30 p.m. until the end of November.
The group is following Social Distancing guidelines, so please bring your own drinks and refreshments
Meet at the Nuttall Park Base or find us within the park and help us maintain the flower beds and wildflower garden and other areas of the park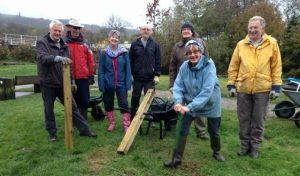 Regular Events
Due to COVID-19 all regular groups using the Base and Park  have been suspended. For restart dates, see the group's websites or Facebook pages
Bugs and Bees Outdoor Toddler Group runs on a Friday morning from 10 a.m. to 11.30 a.m. Register at the Base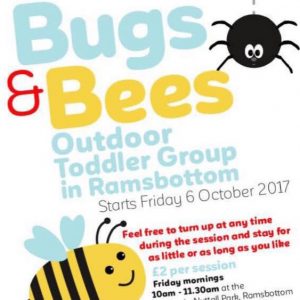 Every Sunday in Nuttall Park for 4 - 11 years old
A free event
You need to register once at http://www.parkrun.org.uk/register/
Weekend Tea Room
The Base will be used as a tea room when there are volunteers to run it, usually at weekends if the base is not booked for a party
There will be signs within the park when the tea room is open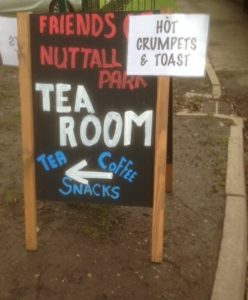 and usually details on the facebook page. Come along and say hello. Refreshments are available with donations going to help further work in the park. If you can help, contact us.